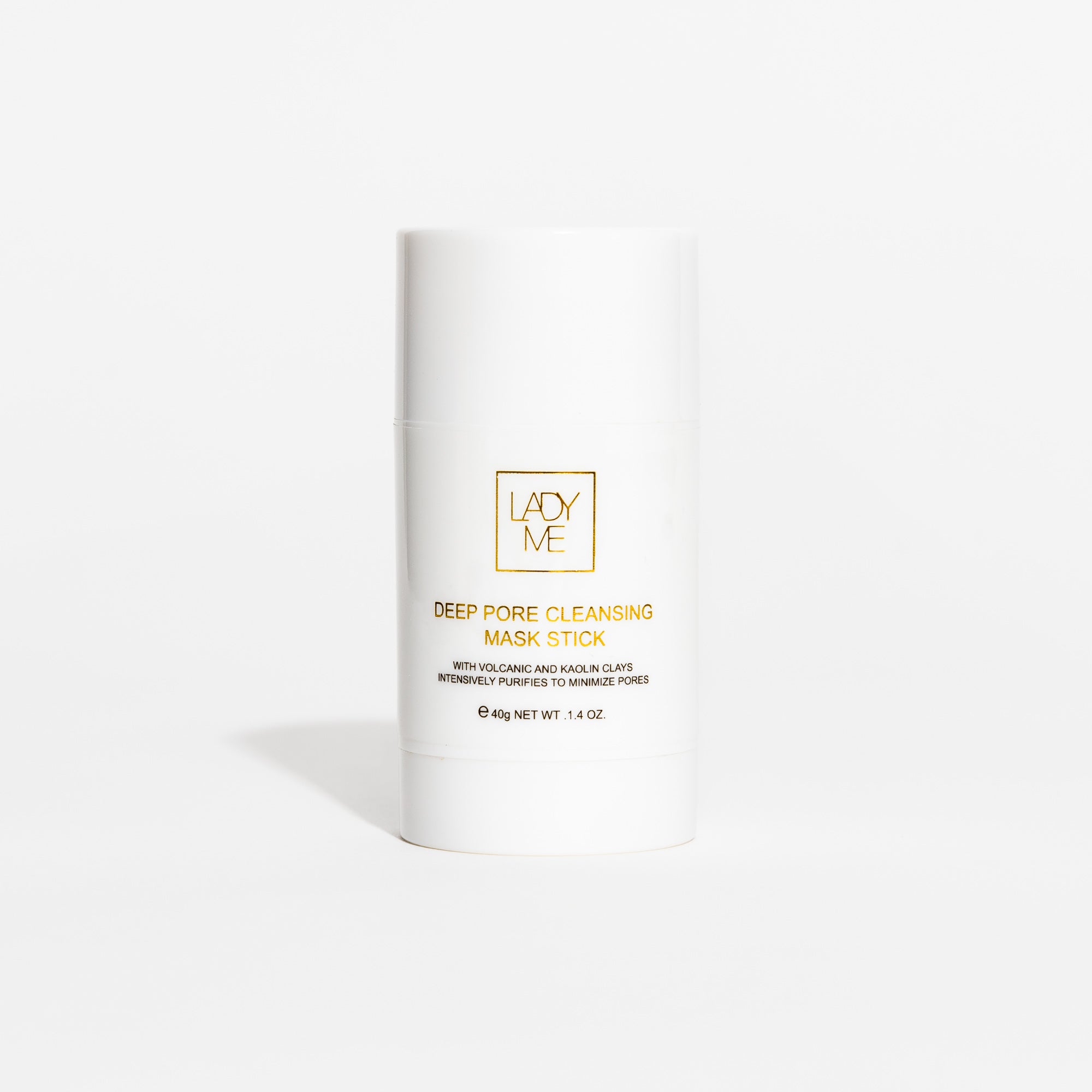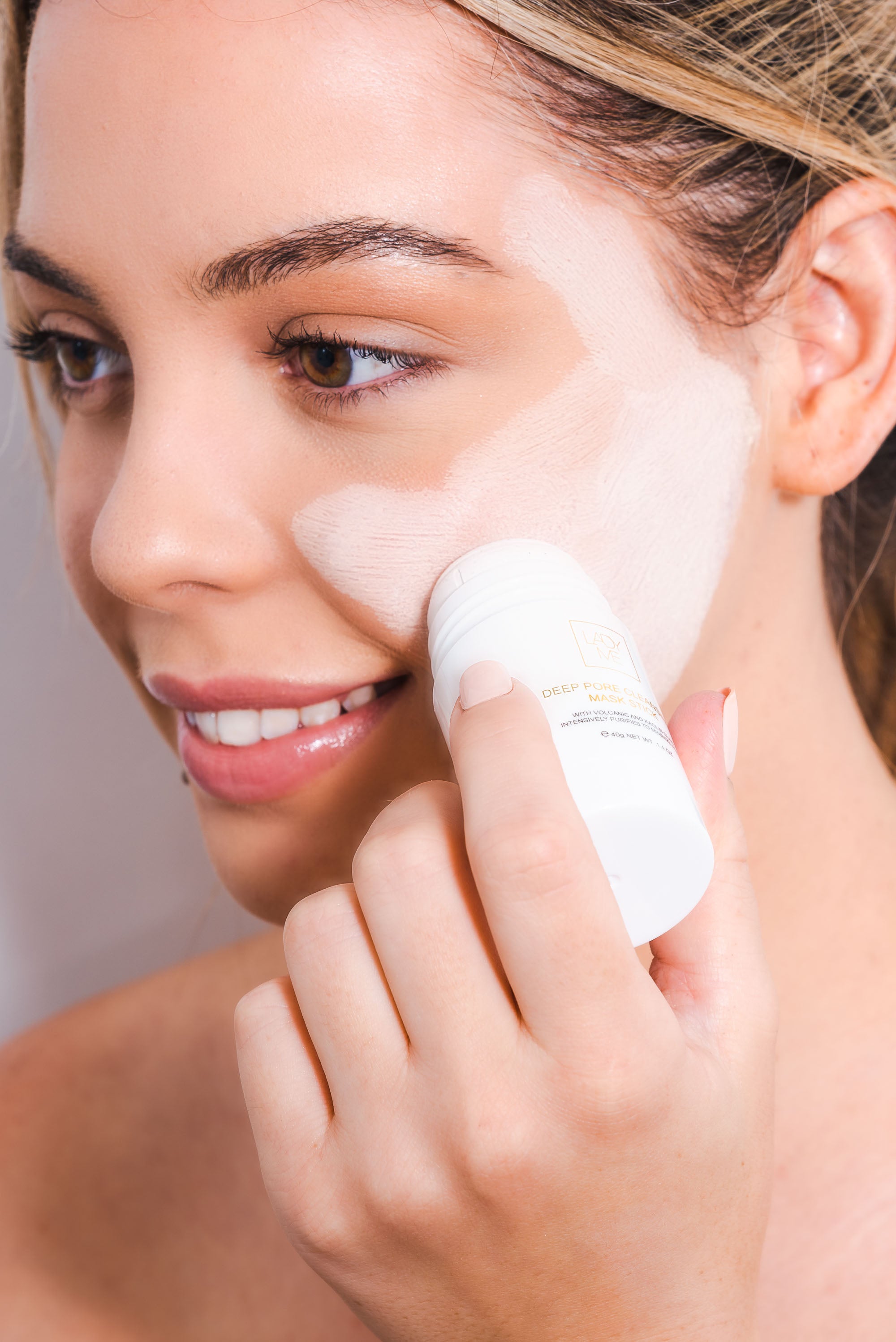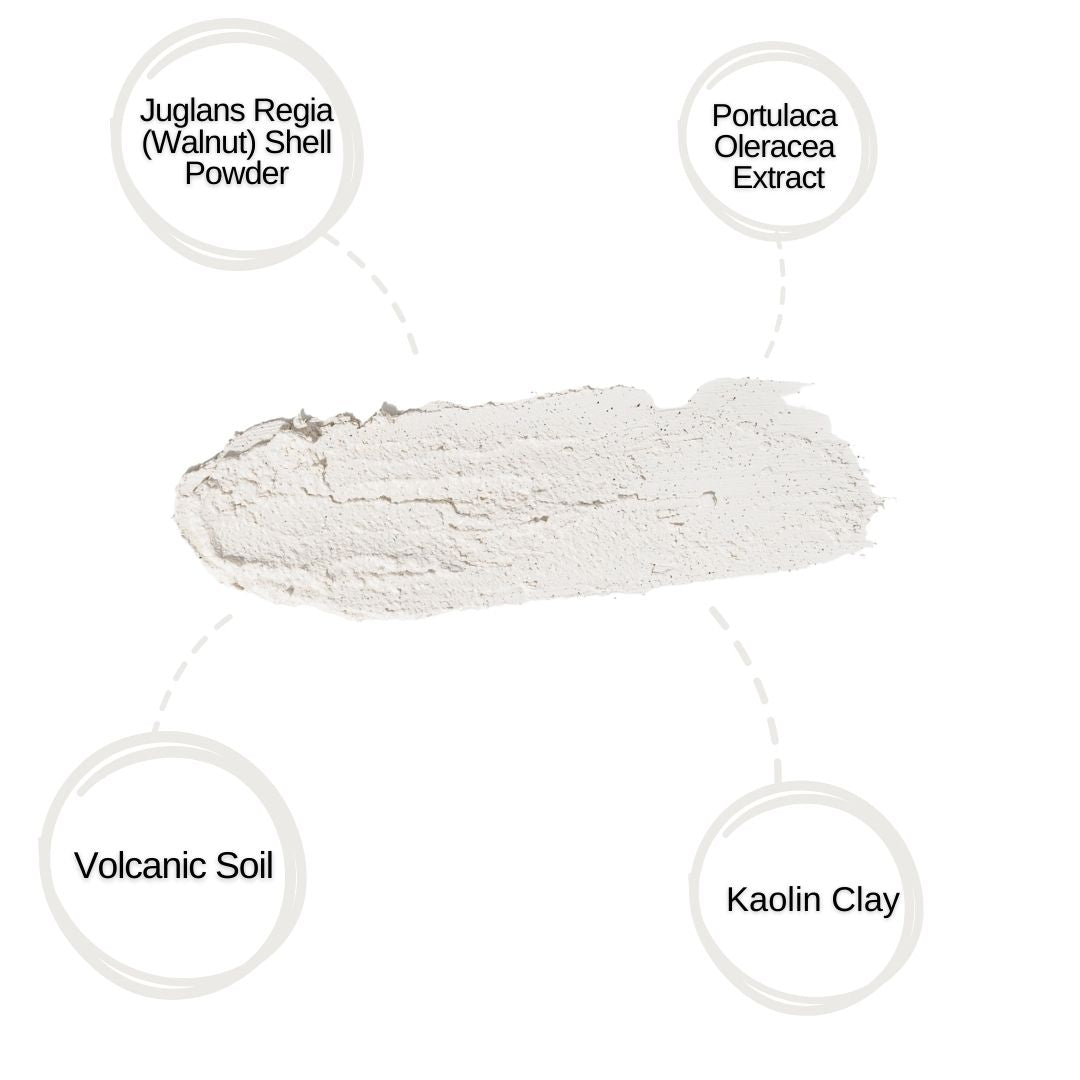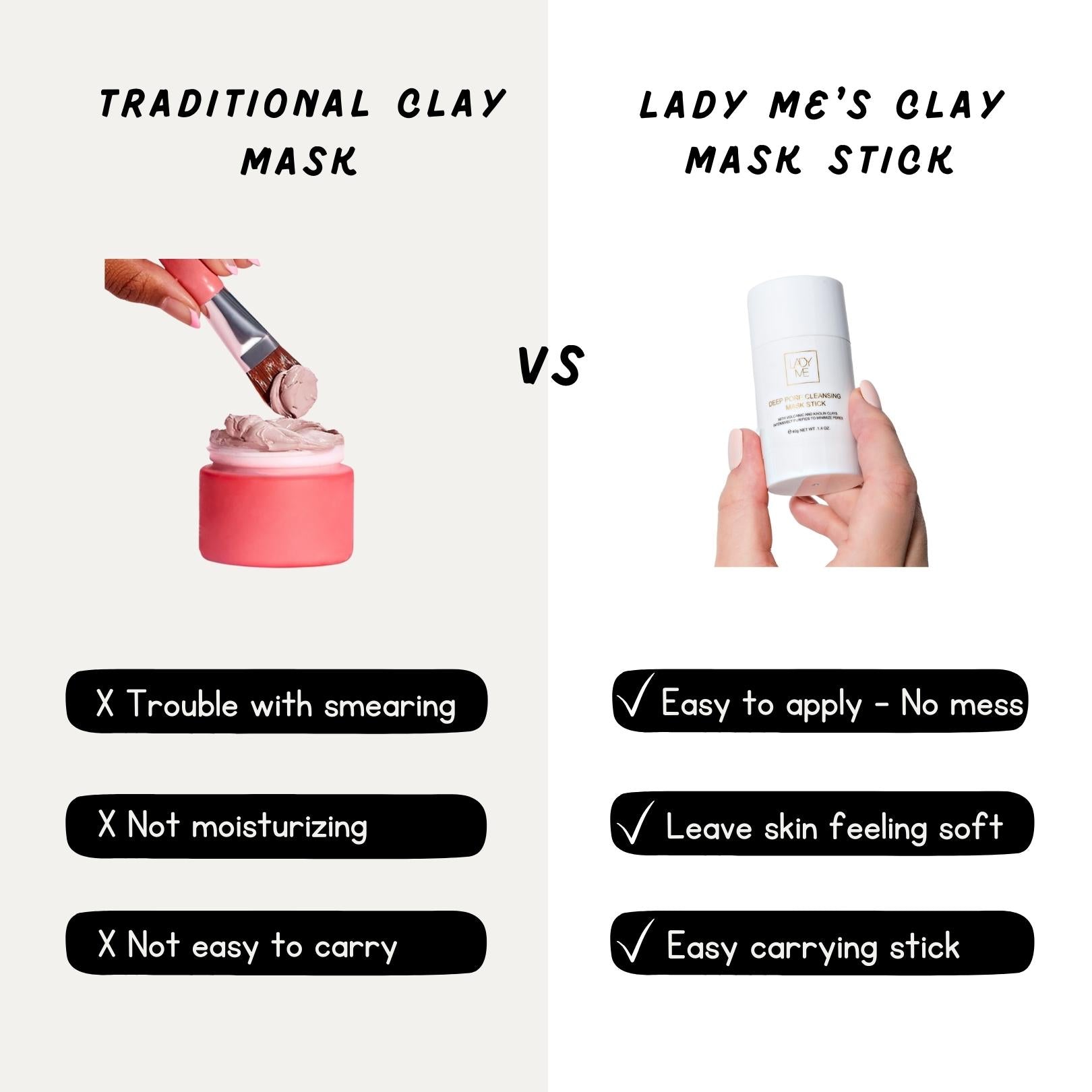 DEEP PORE CLEANSING MASK STICK
$15.00
Regular price
$43.00
off
or make 4 interest-free payments of $3.75 AUD fortnightly with
More info
Description
A new generation of clay mask formulated with Volcanic Soil & Kaolin Clay. This unique formula is rich in minerals and helps remove bacteria, toxins, excess oil and dead cells that can clog pores and leave skin looking dull. It also helps to delivers a gentle exfoliation, leaving skin looking smoother and visibly more refined. 
How To Use
Step 1: On makeup-free skin, open pores with a warm, moist towel
Step 2: Layer mask on, avoiding the immediate eye area.
Step 3: Allow to dry for 10-15 minutes and rinse gently
Step 4: Say hello to tighten, bright and smooth skin ♡
Ingredients
Volcanic Soil:

 

A Magical Skin-Clearing Ingredient. It's extremely beneficial for your skin as it helps to prevent pimples and acne, absorb the excessive oil on your face, prevent over-drying of the skin and keep it hydrated and moisturised for a longer period of time.
Kaolin Clay: A Magnet For Toxins. It

 

is a mineral that belongs to the group of clays known as hydrous aluminum silicates. The unique porous surface area of this clay acts like a magnet, drawing toxins and other impurities out of your skin while preventing any new impurities from entering.
Portulaca Oleracea Extract: 

A Hidden Gem in Anti-Aging Skincare. 

It has antibacterial, anti-inflammatory and antioxidant properties that help treat atopic dermatitis, psoriasis and various types of skin infections. Its huge anti-aging benefits also make it an ingredient that dermatologists love.

Juglans Regia(Walnut) Shell Powder: 



A Natural Exfoliant. 

It helps in removing dead skin cells, dark spots, and other blemishes from your face. Its high antioxidants reduces inflammation, leaving your skin feeling soothed and smooth.
- Full Ingredients List: Aqua, Glycerin, Propylene Glycol, Titanium Dioxide, Diatomaceous Earth, Sodium Stearate, Volcanic Soil, Kaolin, Alumina Magnesium Metasilicate, Portulaca Oleracea Extract, Juglans Regia(Walnut) Shell Powder, Butylene Glycol, Phenoxyethanol, Aroma, Methylparaben
- What We Don't Include: 🚫 Animal-Originated Ingredients 🚫 Mineral Oil 🚫 Silicone oil 🚫 Phthalates 🚫 Petrolatum
DEEP PORE CLEANSING MASK STICK
$15.00
Regular price
$43.00
A mask dreams are made of
This mask is by far the best i have ever used and the only review i have ever left as its just that damn good.
The roll on is not just amazingly easy and efficient but the product itself is amazing! After using just once, the mask has firmed my skin and shrunk my pores as well its helped with the fines lines on my face.
I also used this on my neck and hands and again they too look years younger and firmer.
I am a customer for life! And love supporting aussie business!!!
Thank you for creating such a great product guys.
Bonus note they had super fast delivery too!
Great product
I don't know why I didn't think of this myself! Mask in a stick is genius! Mess free. Good thickness of coverage. And left my skim feeling great
Simply AMAZING!
I swear since I've hit 30 all I care is my skin care routine and this line has been a skin care dream! I've always had issues with big pores and this Deep pore cleansing mask stick has minimized my pores after a short use of it. I also love the tightening that it provides and the luxurious smell! The result is above my expectation as I've used plenties of different clay mask before @@ Seriously I'm so in love with it.
AMAZING 😍😍
If you're thinking of buying this.. DO IT!! I didn't have high expectations because normally face masks don't do much for me, but I just loved how convenient it was in a little deodorant looking tube I think that's so cool. I have dry combo skin and I've had a lot of congestion on my skin lately. BUT THIS IS THE BEST!!! it goes on so smooth & gently & my blackheads on my nose are GONE after the first time I used it.. I was literally shocked.. I've tried medical grade & high end face masks but this is my new HOLY GRAIL even my mum said my skin was glowing. My fave part is I don't have to use a brush or my hands it's just so quick and convenient and feels so soothing 🥰🥰 worth every dollar. I'm so excited to see how my skin looks in a few weeks if this is the result after one use 😍😍😍
WHAT MAKES OUR CLAY MASK DIFFERENT
FAQs
How Often Should I Use Deep Pore Cleansing Mask Stick?
If you have oily skin to combination skin use 2 to 3 times a week for best results. For dry or sensitive skin, use up to 2 times per week. Avoid using on the same day as your Flash Perfection Exfoliating Treatment.
Is Deep Pore Cleansing Mask Stick Safe For Sensitive Skin?
Yes - it is! If you are extremely sensitive, we recommend doing a patch test on your hand prior to applying to your face.
How Does Deep Pore Cleansing Mask Stick Work?
On makeup-free skin, open pores with a warm, moist towel and layer mask on, avoiding the immediate eye area. Allow to dry for 10-15 minutes and rinse gently.
How Long Will Deep Pore Cleansing Mask Last?
Approximately 15 - 20 uses.