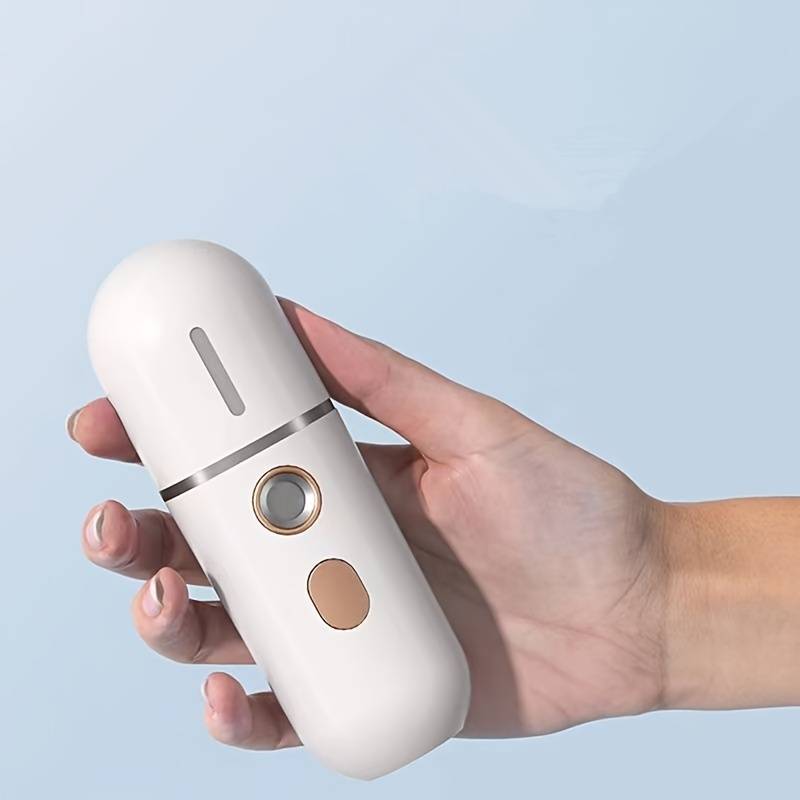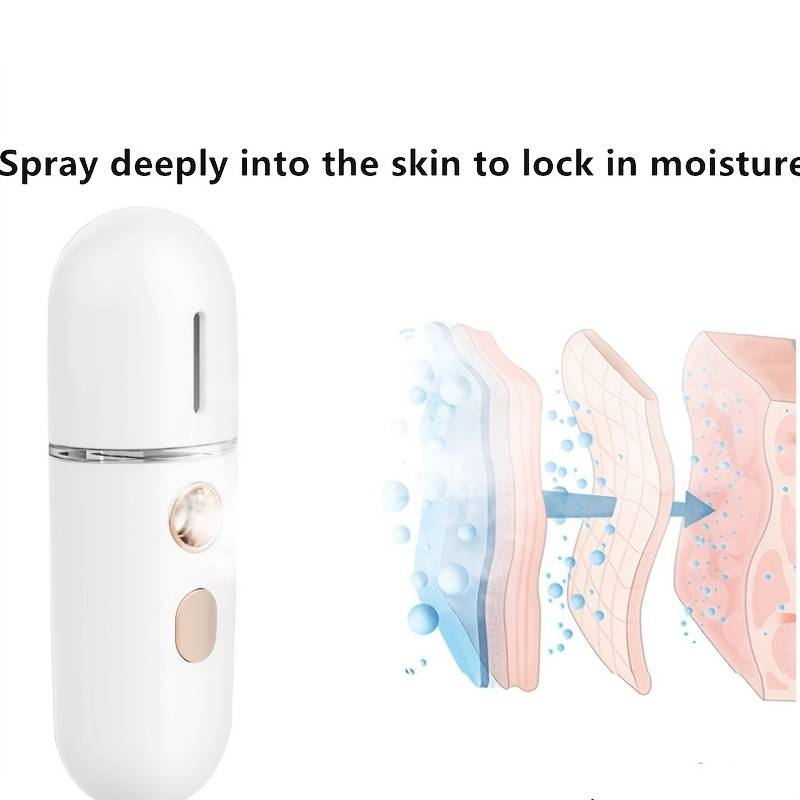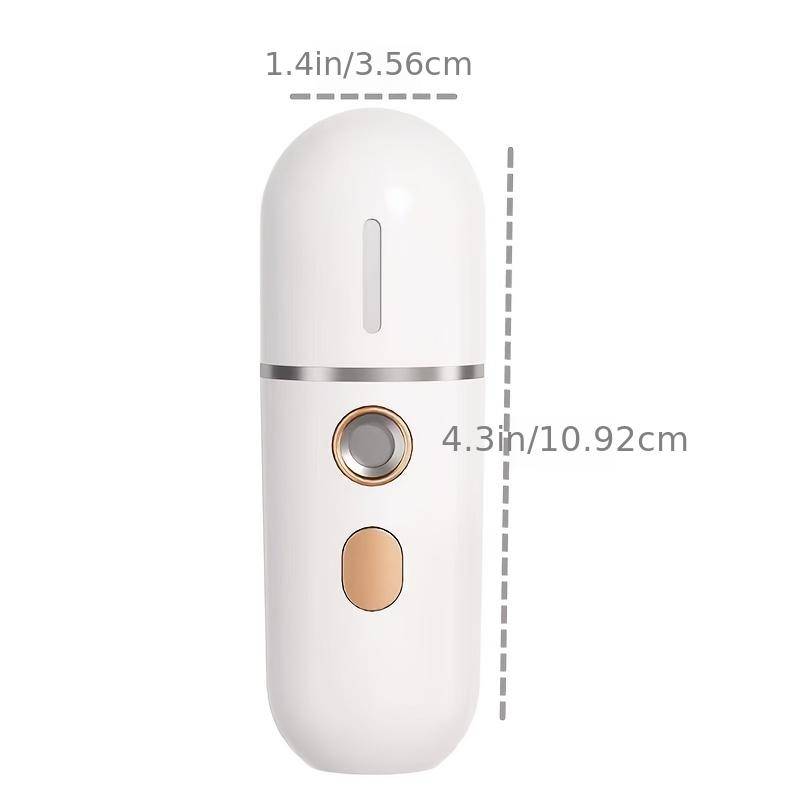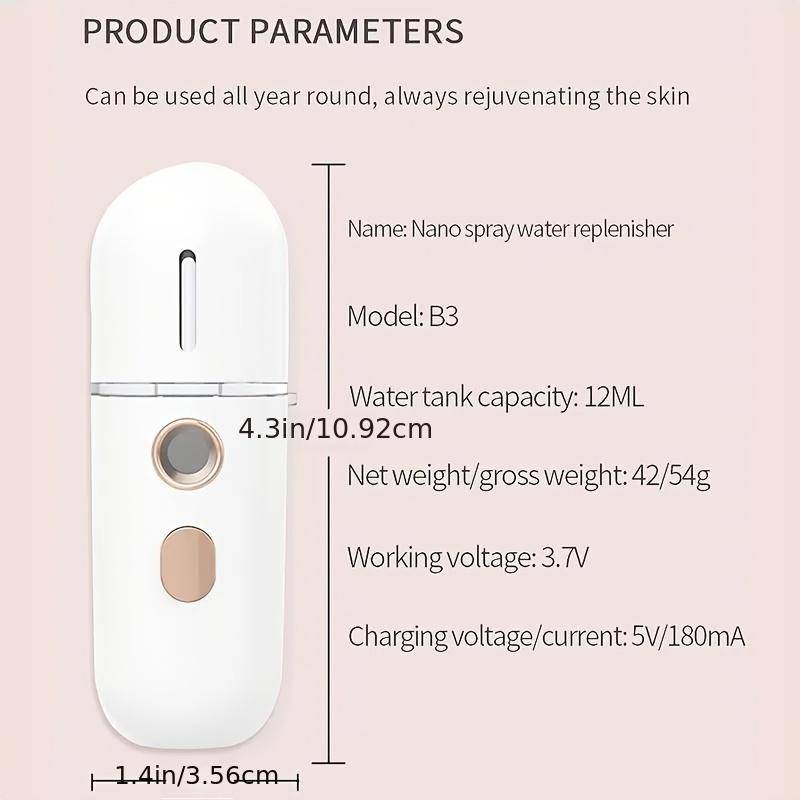 NANO SPRAY FACIAL STEAM
$15.00
Regular price
$20.00
off
or make 4 interest-free payments of $3.75 AUD fortnightly with
More info
Portable and convenient to use, this beauty device allows you to enjoy an expert spa-quality facial treatment at home.
Embracing the essence of skincare, the nano mist deeply cleans, hydrates, lifts and tightens the skin and is suitable for facial care. It is a high-tech nano deep care spray facial beautifier that atomizes water or water-based toner in tiny nanometer particles to facilitate skin absorption. Ideal for keeping your skin hydrated or just for some cool mist anytime, anywhere!
Features
Keep your skin hydrated anytime and anywhere

Create a cool, beautifying mist

Adopt the latest nanotechnology for deep skin treatment

Handy, compact, stylish design

Double the moisturizing properties of beauty products

Spray essence lotion into nanometer-scale particles

Enhance penetration to the skin for better absorption

Accelerate circulation of blood, promote metabolism, release stress, calm nerves

USB rechargeable for your convenience
NANO SPRAY FACIAL STEAM
$15.00
Regular price
$20.00
FAQs
How Long Does The Brow Stamp Last?
Our LADY ME Brow Stamps are expected to last 3-4 months when used daily. However, it also depends on how often you use it.
How Do I Get More Product Out Of My Brow Stamp?
Please note pigment is located in the cap, not the sponge. Therefore, please twist the sponge inside the cap to grab more product before stamping.
How Do I know Which Colour Suits My Brows?
Pro Tip: Always Go Lighter
For all hair shades, we suggest you to always go a shade lighter. If you try to match your brow color exactly to your hair color, you might run a risk of it looking unnatural, which is the opposite of the desired effect. Bare in mind that our product is buildable!
Do Stencils Go In Pairs, One For Left Eyebrow And One For Right Eyebrow?
No. Once you finish one brow side, just need to wipe it off and flip over the opposite side.
Is The Stamp A Sponge And Is The Brow Colour Liquid Or Powder? Is The Sponge Washable?
Yes. The stamp is a sponge and the brow colour is more of a pomade texture. Sponge head is washable as pigment is located in the cap, not the sponge.
How Is LADY ME Different To Other Brow Stamps On The Market?
Our brow stamp is creamy pomade based, which helps fill in brows quicker. It's long lasting and smudge-free. The stencils included in each kit are are the best quality in the market, and come in attractive and practical shapes.Its ingredients are safe, natural, vegan and cruelty-free, meaning it is better for you and the environment.
INTRODUCING
DEEP PORE CLEANSING MASK STICK
An easy-to-apply stick-type clay mask that absorbs excess oil and draws out skin impurities with Volcanic and Kaolin Clays!
CHECK IT NOW